Blog 8: LIVING with the FEAR
Nonetheless, we moved into 2008 happily and planned to take trips …..one around New Zealand, in February, where Bill caught up with his favourite aunt, after not having seen her for forty years …..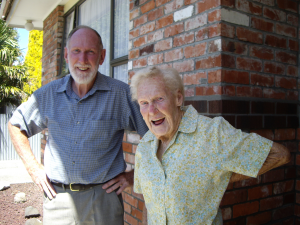 a second out to Camooweal, on the Queensland and Northern Territory borders, to visit Matthew, who was teaching there …..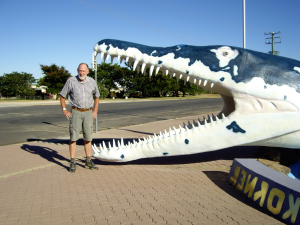 a third to Europe for the month of July …..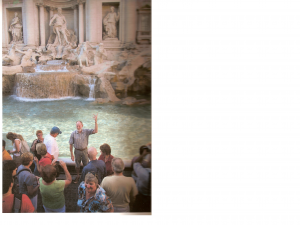 and a fourth to Papua New Guinea in September as a member of a Rotary team that was building classrooms there ……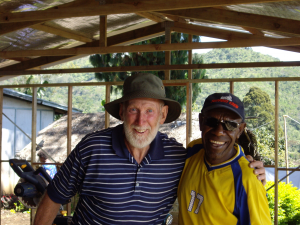 In spite of the fact that nouns kept eluding Bill and other mind losses became evident as the year progressed, that year actually went pretty much according to plan.
In between the holidays, we continued on with our speech therapy program and paid many visits to the doctor on Bill's behalf.  These visits were made sometimes for something quite trivial, like a headache (which was diagnosed as sinusitis) or sometimes for something much more major. For example, Bill believed he was feeling pain in his face on the left cheek and he worried that a previously removed skin cancer was growing again.  We traipsed off to the hospital for an ultrasound, then an X-ray and finally an MRI.  They all, thankfully, came up negative, we breathed a sigh of relief and, for a while, everything was fine.
It wasn't long, however, before Bill started to worry again.  This time he was worried about dry patches and little, white areas on his scalp.  He was afraid that they were caused by something rotting inside his brain.  Various medical experts told him that it was not possible for that to happen.
"Put Lanolin on it," they advised. "That'll fix it."
But Bill only half believed them.
The fact of the matter was that, though he never voiced it, Bill was frightened.
And, why shouldn't he be?  He knew that something was going drastically wrong in his brain.  He was crying out, silently, for help but, more and more, it seemed, no one could help him.
I was crying out silently, too.  Little behaviours, completely uncharacteristic of my traditional, conservative husband, were starting to bother me.  On occasions, he would eat the steak and three vegies course of a meal with his dessertspoon and, when we were in Miles, returning from Camooweal, he walked through the main street of town bare footed.  He was difficult, too, when we visited The Stockman's Hall of Fame. He was around it and out the door in half an hour, whereas I wanted to read.  There was a lot to read ….. so much of interest.  I didn't realise it then ….. should have, but didn't ….. but, at that stage, in May 2008, Bill, who had set himself the goal, on retirement in 1996, of reading every book in the local library, was fast forgetting how to read.